Welcome to the brand new Fitness Center at the Charles Hotel. Completely new facility with state-of-the-art equipment.

Open Daily for Guests - Accessible with Key Card from 5am-11pm.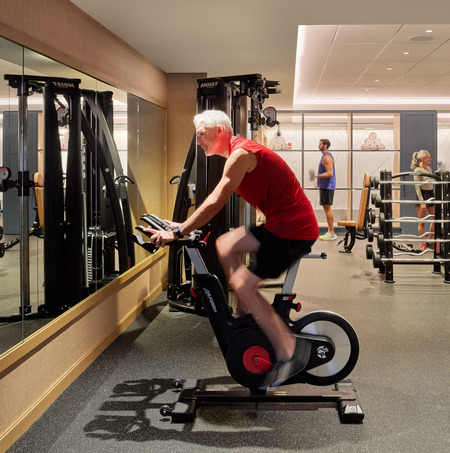 Active Pursuits
Staying active at The Charles Hotel is a breeze with our newly renovated fitness facility conveniently located right on the Lobby Level and is complimentary for all our guests. We understand that your wellness on the road is essential, and we're committed to making it a seamless part of your stay.

Our gym boasts a wide range of wellness offerings in a setting that exudes a country club atmosphere. You'll have access to some of the most exceptional fitness amenities in Cambridge, ensuring that your stay is tailored to maintain your fitness routine.

Whether you prefer to pedal your way to fitness, master the art of planking, sculpt your body, or go for an invigorating run, The Charles Hotel has you covered. Your well-being is a top priority for us, and we're here to ensure that you can easily integrate your fitness goals into your stay with us.